How to write an engaging email to attract graduate candidates
An engaging email can encourage more candidates to apply for a role. Discover how to improve the open and engagement rates of your graduate recruitment emails.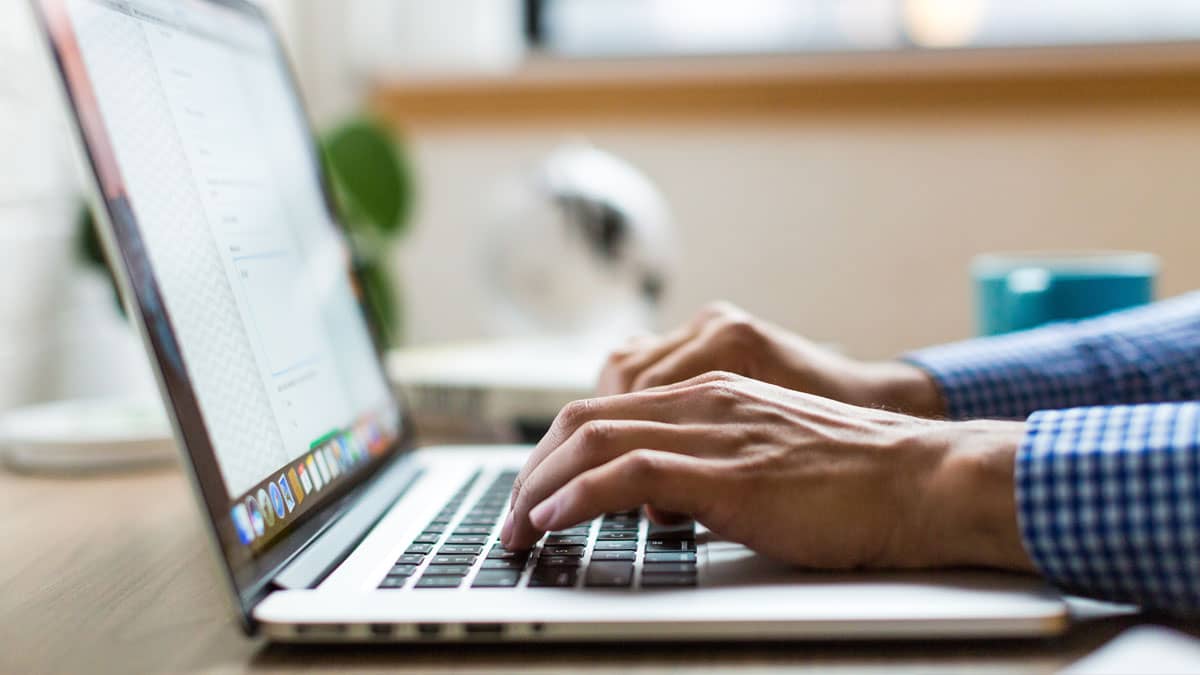 According to Campaign Monitor's Email Marketing Benchmarks 2020 report, the average email open rate is 17.80%. So, for every one hundred emails a recruiter sends, less than 18 will be opened, never mind read all the way through.
However, for recruiters looking to attract Gen Z, email can be a powerful tool. Research shows that 66.9% of Gen Z receive 20 emails or less a day. As such, there's less competition for messages to get through than there might be on other digital platforms.
Let's take a closer look at how email can be used to attract graduates:
The email subject line
The first thing to consider when writing an email subject line is the length. Today's tech savvy graduates are likely to check their emails on their mobile device, so brevity is best. According to a study by Marketo, a four-word subject line produces the highest open rate of 18.26%. Similarly, Mailchimp recommends a subject line should be no more than 9 words and 60 characters.
Clarity is also important. In recruitment, a simple, straightforward subject line is more effective than a clever one. Recruiters should aim to communicate the job role and the fact that applications are open. For example:
'Chartered accountant (graduate): apply'
It's important to ensure that emails don't end up in candidates' spam folders. Try to avoid subject lines that use the word 'free', mention money, or sound too good to be true. Likewise, adding 'RE:' or 'FWD:' in front of your subject line might grab a candidate's attention initially, but it'll likely end up being deleted, unread.
Explain the benefits of the opportunity

Even the most well-written job description can fail to encourage action if the email doesn't address 'WIIFM', in other words, what's in it for me?
Highlighting the unique benefits of a job can turn the heads of even the most passive candidates if they believe they'd gain more from a job elsewhere. Recruiters should therefore aim to highlight the unique selling points of a role. For example, perhaps a role provides the option for remote working, learning and development opportunities, or offers a distinct company culture? By drawing attention to what the candidate will gain from applying, the engagement rate will generally increase.
Case in point, Milkround's Candidate Compass Report 2020 finds that over half of students and graduates see career progression and learning and development opportunities as key factors in attracting them to job opportunities.
Make the email personal
Once the email subject line has sparked their interest, the body copy should aim to hold their attention. According to Experian's Email Data Quality Trends report, 50% of companies feel they can increase interaction within email by increasing personalisation.
For example, personalising the recipient's name in the opening line can encourage them to read further to the first paragraph. Inserting a reference that they'll identify with can also grab their attention as they scan the body copy. For example, if the opportunity is in Bristol, try personalising the text to include a sentence like:
'As a graduate in [insert city name], you might be interested in this new opportunity as a chartered accountant in the city.'
Recruiters should also personalise the body with some indirect flattery. For example:
'We're looking for a candidate with an impressive CV and we believe you'd be a good fit for the role'.
Find the right tone of voice
Sometimes it's not what you say, but how you say it that draws a candidate's attention. Recruiters should consider what tone of voice would best engage a target candidate.
For example, an email to engage a chartered accountant might have a straightforward, concise and professional tone of voice, as is the nature of the sector. Whereas an email advertising a role in sports might have a more dynamic, energetic tone of voice to reflect the personality traits of ideal candidates.
In order to attract a diverse graduate audience, it's important to ensure that the tone of the email isn't bias towards any gender. Tools like Totaljobs Gender Bias Decoder can help ensure that the tone of emails remains neutral. Similarly, Milkround's own Jargon Decoder tool can help ensure that the language used in emails and job descriptions is clear and concise to attract more candidates.
Include a call to action
One of the most important elements of writing an engaging email is to include a call to action. According to marketing company, WordStream, emails with a single call-to-action increase clicks by 371%. For recruiters who send dozens of emails a day, it can be all too easy to assume that the recipient knows what action you want them to take.
Every recruitment email should have a call to action at the end that clearly instructs the candidate to do something. In most cases, the call to action will be for them to apply to the role, whether by sending a CV or completing an application form.
It's also a good idea to encourage candidates to get in touch if they have any questions. Knowing that they can make contact before committing to applying can boost engagement and ultimately increase the number of applications received.
Milkround are here to ensure that your email campaigns are reaching the right students and graduates. We have dedicated design experts who build innovative and eye-catching emails. Get in touch today to start attracting your future talent.