User guide: using the Milkround Candidate Management System
To help speed up your hiring process, we have built one of the most intuitive candidate management systems in the market.
Use this guide to get the most from the Milkround Candidate Management System.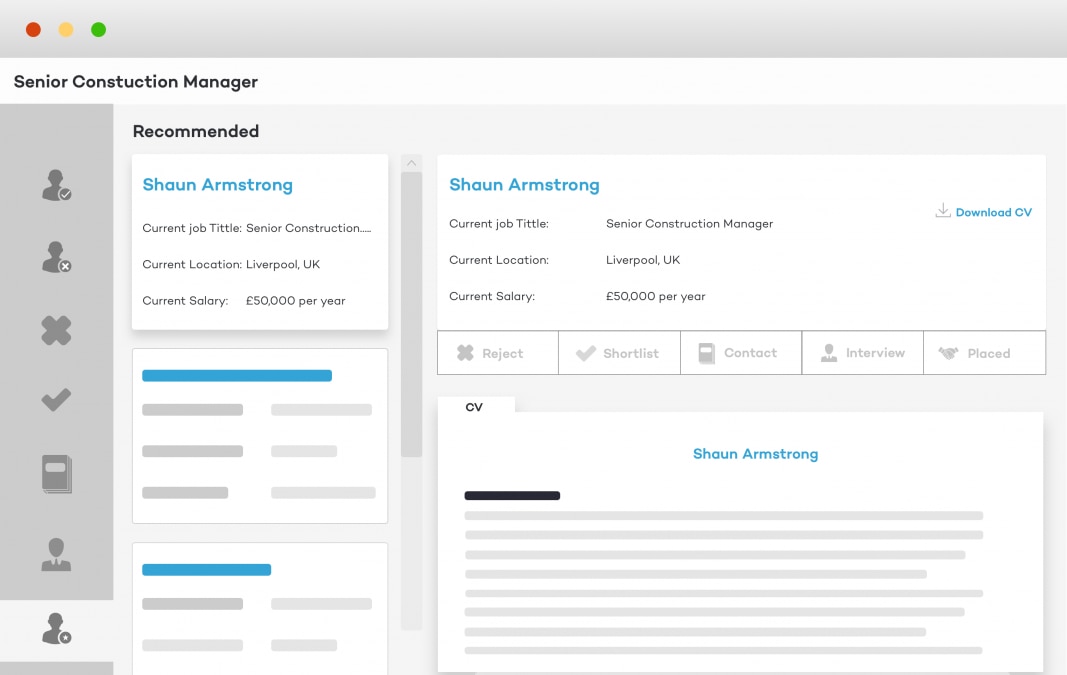 The Milkround Candidate Management System is the best way to keep track of how your ads are performing and to sort and shortlist candidates for interview.
Step-by-step guide
Accessing the Candidate Management System
Sign in to your account and select Job ads from the top of the page or manage ads from within the homepage dashboard to access the Candidate Management System.
Within the Candidate Management System, you will find all the applications to every role you have advertised by clicking view applicants.
Next to each role you can see the number of applications, with the number deemed suitable based on your screening questions in brackets.
Viewing applicants
The default view when you select 'view applicants' will be anyone deemed 'suitable'. Those 'unsuitable' have either failed the screening questions set-up when advertising your job, or they are not eligible to work in the UK.
In this screen under 'applicant details' you can either read or download the candidate's CV, view their cover letter, and see their answers to screening questions
Sorting applicants in your Candidate Management System
When viewing applicants, our system makes it easy to sort and manage their success in the process.
With just a click of a button you can mark a candidate as 'Rejected', 'Shortlisted', 'Invited to interview' and even 'Hired'.
These folders are easily accessible on the left-hand side of the Candidate Management System. You are also able to move candidates between folders at any time. I.e.. if you 'reject' a candidate you can later shortlist them, if your requirements change.
Moving an applicant into these folders does not notify the candidate, but helps you to sort them, and collaborate with your colleagues.
If you would like to get in touch, alongside providing their contact details, you can also email a candidate via the system, either on a one-to-one basis, or via a bulk-action. To make this easier we recommend setting up a templated email for each instance.
Getting the most from your candidate management system
Good&Co
Good&Co is a modern hiring tool which uses psychometric data to help you find the most compatible candidates for your company, team and role. As a result, this will enable you to hire for the long term and build happier more productive workplaces.
When viewing Applicant Details you can also request a psychometric report from the candidate using Good&Co.
Once the applicant has completed a psychometric report, you will receive a notification and be able to view their personal strengths, soft skills and how well they match the key traits needed for this job.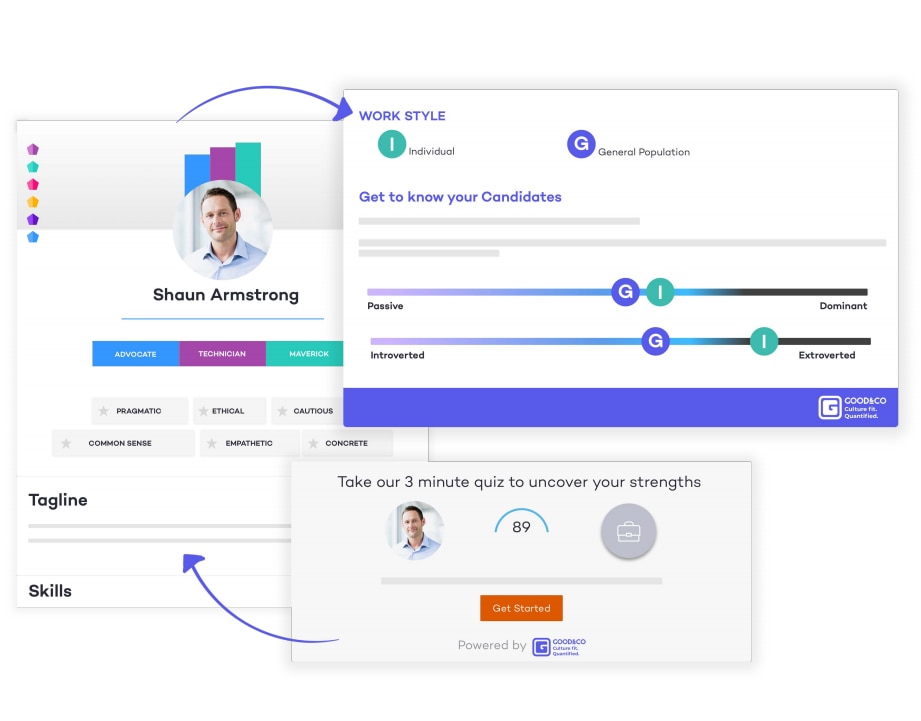 Bulk actions
To save time, when using desktop, you can change the status of multiple applicants at the same time, bulk download CVs, select multiple applicants to email at the same time, and request psychometric reports from each of your applicants. If you would like to enable bulk actions on a small laptop screen, you can do so by reducing the 'Zoom' settings in your browser.