How to attract and retain diverse talent and improve social mobility
We have undertaken a lot of research on attracting and retaining diverse talent. This has enabled us to both understand students' attitudes and to pinpoint more about what employers could do to act on this research. Here we look various areas of our insight and offer tips on how to improve social mobility and attract a diverse talent pool.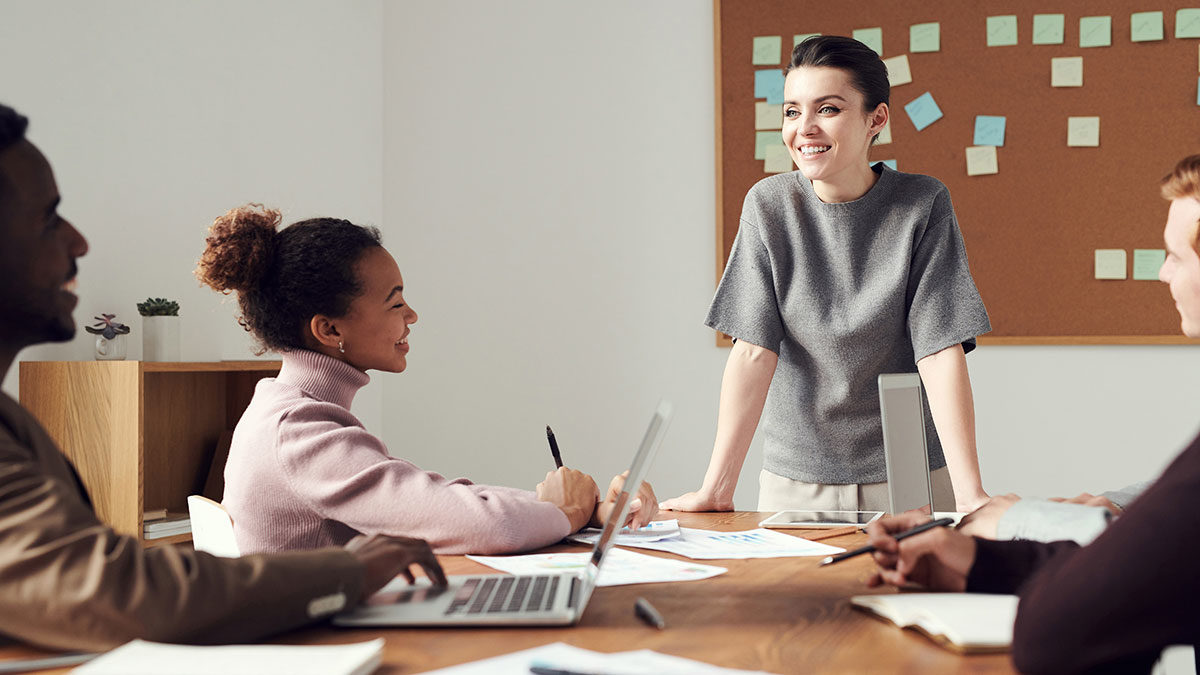 Attracting a diverse talent pool is an important prerequisite of organisational success. Companies that have diverse workforces are better able to compete in the equally diverse market facing them. They are also likely to be attractive to talent with more compelling employer brand and corporate reputation. It further helps to overcome crippling issues such as groupthink, where poor decisions are made by teams that do not challenge one another.
The Chartered Institute of Personnel Development states that there is a strong social justice case for diversity in organisations. People have the right to be treated fairly and have equal access to opportunities, free of discrimination. Yet there are many practices in firms that impact on the ability to attract and retain diverse talent or improve social mobility. Some of these may not be immediately obvious.
Cost of working
In ensuring that you are attracting and retaining diverse talent and improving social mobility, it is useful to consider the financial strain of a graduate's first job. We recently undertook a study into the burdens faced by the entry-level workforce. This clearly demonstrated unaffordability issues for those of a lower socioeconomic status. The research showed that the average upfront cost of starting a first job was £2,631. This is the average cost of relocation, including fees such as putting down an initial rental deposit and paying the first month's rent, among other expenses associated with moving. For those relocating to London for the first job, the costs were on average £2,874.
This is especially troubling when considering that more than two-thirds of graduates start their working life with an overdraft of, on average, £1,375.40. This is quite aside from other student debt, which is on average £35,950. The financial realities of relocation costs on top of this are simply too much for some graduates. This leads many graduates to revisit their career plans to avoid the costs of relocating or interview travel costs. Others rely on credit cards, loans from their parents, bank loans or larger overdrafts to address the financial strain.
Many also struggle while waiting for their first pay cheque. 84% state that managing finances was challenging during the first month at work, with a few saying they had taken extreme measures to handle the issue. While 14% skipped meals, 11% used food banks and a further 11% went on dates to avoid paying for food. Other steps that survey respondents admitted taking were participating in clinical trials or sleeping on overnight buses. Even when in the job, costs are high.
The National Housing Federation found that while they recommend just 30% of gross median income to be spent on accommodation, for an entry-level employee, 64% of their salary is spent on rent. The average rent for UK graduates is £578. The research reveals the average salary for all graduates (18-22 year old's) is £27,047 per annum. However, 60% start their careers on far less, stating an average salary of just £15,125 (net wage of £13,821) and take home approximately £1,152 per month – leaving just £574 per month to cover all the rest of their costs.
A number of employers are providing support with relocation costs. For example, Kantar offers graduates a £1,000 relocation bonus, which can be spent on anything to support graduates in their new job. So, what can you do to support employees with relocation?
Tips for Employers
Consider offering additional benefits that can help graduates with relocation costs, especially supporting those from lower socio-economic backgrounds
Make sure any support you can provide is clearly noted in the job description and throughout the recruitment process with examples included.
Implement an open forum for new employees, where they can speak to existing employees who have previously received similar re-location support. This will allow them to discuss processes and guidance, making them feel more comfortable to ask for this.
Look for opportunities that can help to increase social mobility, demonstrating that jobs are genuinely open to all. One option could be entering the UK Social Mobility Awards which will help with the development of social mobility strategies. Having board-level managers who advocate for social mobility will help. So too will having diverse role models that highlight the possibilities at your firm for those of different backgrounds.
The problem of elitism
Elitism is another issue which may prevent employers from attracting the best and brightest diverse talent and improving social mobility. Students face elitism when they are at university and again later on when they graduate.
We decided to carry out some research around this, finding that employers can sometimes get caught up in the Russell Group list of universities when hiring individuals for graduate roles. Russell Group universities include 24 institutions that sit high up in the university ranking lists. They have a good reputation for their academic standards and are research-intensive. They include Oxford and Cambridge as well as the University of Glasgow and the University of Southampton, among others. A number of outstanding universities do not appear on this list, mainly because they do not meet the research criteria.
Focusing only on Russell Group universities is likely to lead to firms missing out on a high standard of talent that would otherwise be available to them through too narrow a focus on a set of specific institutions.
Elitism is a fear faced by 8% of graduates of lower socio-economic backgrounds. Such graduates worry about not being able to fit in. They may also have lower access to networking opportunities and other chances that may enable career progression. The types of issues that elitism brings has led four fifths of graduates to call out the snobbery of companies around the idea that only graduates from certain education institutes should be hired.
Companies that show themselves to be interested in a diverse range of talent are more appealing to many graduates. So how can you ensure you are attracting diversity in your graduate recruitment process? One way you can achieve this in part is through blind recruitment. Our study showed that 41% of graduates favour this approach. Blind recruitment means hiding certain information when hiring which might be indicative of socio-economic background, such as name, gender, and religion. This can help you address the risk of unconscious bias that can lead people to make discriminatory decisions. Other possibilities you can consider include the removal of specific requisites such as having to have attended a specific university in order to apply.
Tips for Employers
Be aware of the potential issues that unconscious bias can introduce into the recruitment process. It can affect any stage of the process right from the very beginning.
Understand current application/interview structures and research other processes – consider implementing blind recruitment which eliminates this risk.
Remove certain criteria from the job description – if a degree isn't required to do a job, then don't include it.
Avoid writing job advertisements that will be more biased towards one group over another, such as males over females or white people over black people. For example, some words are known to have more appeal to some groups more than others – like "dominant" for men, and "passion" for women.
Mix up the interviewing team to ensure that the interviewers are diverse.
Diverse people will be found in diverse places, so look for them where they are likely to be.
Social mobility
Research consistently indicates that those from higher socioeconomic levels are more likely to get the best jobs. A number of employers have done well to avoid bias towards certain candidates, which has led to an increase in social mobility in the UK. 17% of firms now include social mobility targets in their business strategy, according to the Social Mobility Commission. Our research reveals that 42% of those who identified as an ethnic minority and are still studying at university stated that their parents did not go to university themselves. However, 8% of graduates surveyed worried that their background would preclude them from the opportunities they might otherwise have. The reality is that in lower socioeconomic groups there are more diverse candidates.
As well as possibilities already mentioned for improving these types of issues, providing minority groups with the opportunity to have a voice can be one way of helping to overcome these problems. Reverse mentoring is another possibility. This occurs when young employees are matched with managers to learn from each other, opening up the potential for new ideas. The Social Mobility Awards have also been established to highlight best practice firms. In 2017 the Social Mobility Commission indicated that firms that do well with this tend to set social mobility targets, and this is a good option to consider. RSM uses strengths-based recruitment which improves the diversity of applications received as it does not require a CV.
Tips for Employers
Review and benchmark against social mobility best practice firms that are award-winning in this area.
Implement social mobility targets as part of the organisation's strategy. This could be achieved by implementing a social mobility champion to drive this throughout the organisation. Having a measurable strategy with specific goals for improvement can help with this.
Consider reverse mentoring – pair managers with younger employees across the company so that they can learn from each other. This could open up a number of opportunities!
Invest in the socially disadvantaged youth. This could include designing recruitment activities to target them.