What students and graduates are looking for and their expectations of the working world
Here we share the key findings from our Candidate Compass report, where we surveyed over 7,000 students and graduates. We also share tips from global branding expert, Universum, on how you to harness your employer brand. Finally, we have some advice from Student Minds on how to support student and graduate well-being.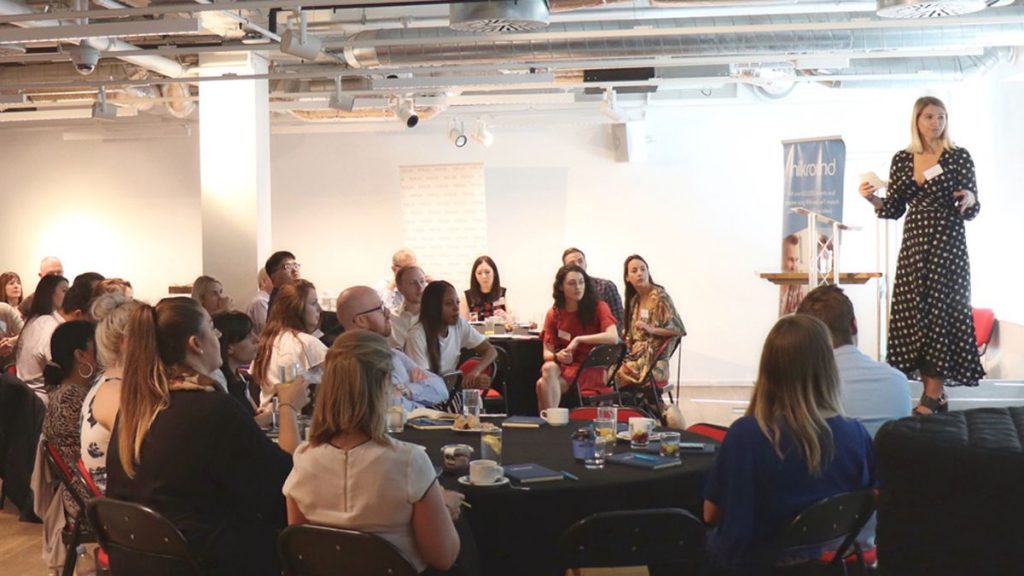 We had an exciting morning on the 4th July 2019 at our annual Insight Breakfast, revealing our newly launched 2019 research into student and graduate career confidence, and their concerns when it comes to entering the working world.
The findings we shared, were from our Candidate Compass 2019 report, where we surveyed over 7,000 students and graduates on a number of topics, including career expectations, company culture, mental health, and whether students feel that employers are being diverse in their recruitment processes – including gender contrasts and how this impacts their perceptions of the future.
For 2019, we partnered with Universum, a global employer branding agency, who are leading in supporting employers through delivering talent market insights. Together, we shared valuable insight on Gen Z and how young people perceive employers and what makes them attractive.
How to stand out from the crowd as an employer
Claes Peyron from Universum delivered a fantastic presentation on the topic of employer branding, sharing a selection of tips for standing out from the crowd.
With students and graduates having greater options than ever before, it becoming increasingly important to ensure you're seen as an attractive yet authentic brand to this audience. Universum's Employer Branding Now Survey reports that differentiation is the number one employer branding priority for the World's Most Attractive Employers.
How to gain talent through strong employer branding
Revisit your key talent definitions
Become more data-led
Assess your Employer Value Proposition and the activation of this – the UK as a whole is focused on: having an inspiring purpose, having respect for people but also the commitment to diversity and inclusion – which isn't a key proposition for other countries as a whole. What is most important to your company?
Set long-term goals and KPIs – do you have employee-generated content to support corporate messaging and how is this tracked?
Make sure your offering isn't too generic and similar to other brands – stand out and have your own voice.
Top Tips from Student Minds
We were pleased to be joined by Scott Williams, Head of Development at Student Minds, who spoke about well-being among young people and how employers can best support those entering the workforce, as well as providing insight into their Graduate Well-being Report.
How to support student & graduate well-being and stress for those transitioning into the workplace:
Ensure graduates have a manager who is interested in their personal development
Provide graduates with someone they feel confident contacting if they are struggling with their well-being
Make sure graduates feel comfortable taking breaks during the workday, for example, taking a break for lunch
Support graduates in finding the work they are doing interesting
Ensure graduates feel able to keep up with financial pressures
Check that your organisation is proactive about promoting well-being
Allow graduates to feel included in work-related social activities
To read our full Candidate Compass 2019 report or any of our other research, click here. To find out more, or if you'd like us to delve deeper into our research, contact us at: milkroundmarketing@milkround.com